Responsible executives must plan in advance and be ready to ensure business continuity even in worst-case scenarios.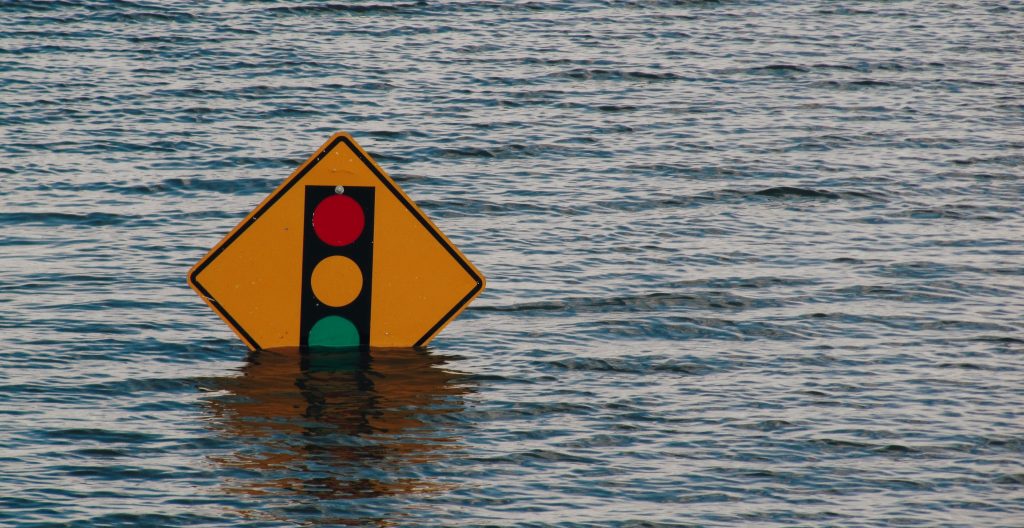 As Ben Franklin once said, "By failing to prepare, you are preparing to fail". Most, if not all foreign investors we have met in China and Taiwan entered the market with a deep sense of optimism and a commitment to improve the lives of their employees, partners and customers in in these markets and at home. In many cases, these investors have been able to maintain this sense of optimism and run thriving operations over extended periods.
Unfortunately, there are many factors at the macro and micro level which could threaten the sustainability and viability of your China/Taiwan operation, including:
Severe economic downturns (hyperinflation, stagflation, persistent depressions)
Local or global supply chain disruptions
Geo-political conflicts among global powers
Cold/hot wars which can affect entire industries and countries, even if they take place far away
Embargoes and other forms of sanctions targeted at individuals or state owned enterprises related to your business
Bans or limitations on foreign investment in China, Taiwan or in your home jurisdiction
Economic/trade wars which might render your China/Taiwan operation unprofitable (tariffs on finished products or import/export bans on key commodities)
Domestic social unrest
Natural disasters
Other black swan events which by definition cannot be anticipated
While these events are beyond your control, you can and should ensure that your organization develops comprehensive plans to minimize the adverse impact of such events. Having a plan in place and executing it quickly can be the difference between survival and collapse of your organization during turbulent times.
Why You Need a Legal Business Continuity Plan
In our experience, many organizations focus their business continuity planning on IT and manufacturing/product delivery, which is understandable, as these are critical functions from a "disaster recovery" point of view.
However, most organizations fail to plan for an extreme scenario where the disruptions might be long lasting or permanent, and the organization must act quickly to exit a market while preserving/protecting its physical assets, people, IP, revenue streams, market share and reputation.
Consider the recent conflict in Ukraine. A full scale invasion by Russia was considered unthinkable by many, and when it came to pass, many foreign organizations were left scrambling to (i) execute a hasty evacuation of key assets in an active war zone, potentially leaving colleagues to fend for themselves, and/or (ii) execute a hasty exit from the Russian market caused by political pressure at home, potentially abandoning hard assets and the potential of future market participation in the process.
We often assist clients develop plans for these extreme black swan scenarios, as failure to do so can result in loss of business opportunities, revenues, and human life. We work together with our clients' teams on the ground and at headquarters to answer the following question together:
"In an extreme disruption scenario, how do we suspend/terminate operations, while extracting moveable assets, protecting unmovable assets, in compliance with all relevant laws and regulations, in order to protect our reputation at home retain the ability to participate in the market after the disruption?"
We help clients answer that question for their China/Taiwan operations.
We advise China/Taiwan clients on holistic disaster recovery/business continuity as early as possible, because neither we, nor our clients can predict what will happen or when. We believe, in a black swan scenario, if a company management is reacting instead of acting, they are placing everything at risk. Planning and preparation must be done in advance. Plans must be reviewed and updated periodically. Every individual involved in its execution must be properly and thoroughly trained. When the time comes to execute the plan, ideally everyone involved should have the ability to rely on their training to act quickly and decisively.
How Does it Work?
The process of developing a legal business continuity plan in China consist of 4 phases: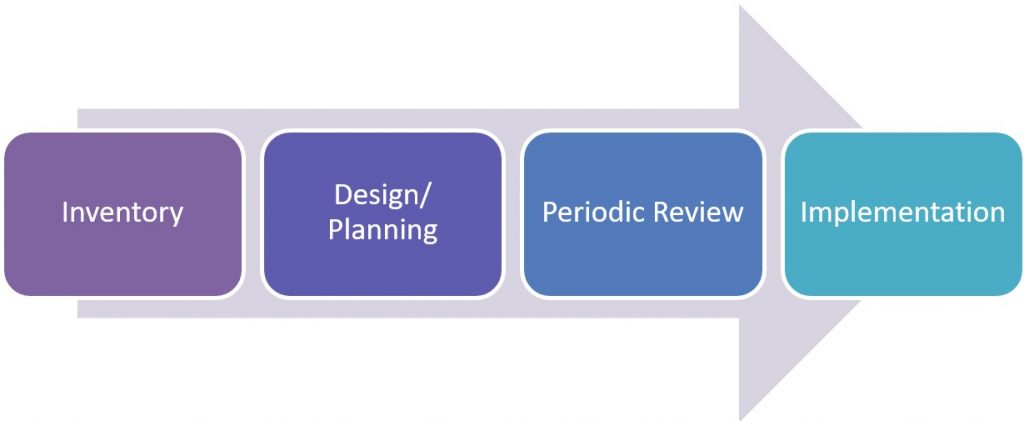 Inventory
During this stage, our team conducts interviews with functional heads inside the organization to create a comprehensive list of all issues that would have to be considered during a severe business disruption, including:
Internal Stakeholders (which individuals inside the organization will be affected by the disruption or involved in execution of the plan?)

Decision Makers (individuals in the jurisdiction and offshore who would decide when to execute the plan)
Local employees (senior management and staff)
Employees outside affected jurisdiction (insofar as they should be informed about or be involved in implementation of the plan)

External Stakeholders (Which individuals or organizations should be informed about or involved in the execution of the plan?)

Customers
Suppliers
Service Providers
Governments
Other

Approvals (Which approvals, permits or licenses should be obtained or withdrawn/cancelled in order to ensure a compliant exit from the market?)
Contracts (Every single contract entered by the company or its affiliates in the jurisdiction, in order to determine whether/when/how to terminate, on what grounds, and how to avoid claims and litigation after the fact)
Liabilities (Every obligation the company or its affiliates have accrued in the jurisdiction, in order to determine when and how to settle them in a timely and orderly manner)
Moveable Assets (Every asset owned by the company or its affiliates, currently in the jurisdiction, which could potentially be extracted from the jurisdiction), including:

Equipment/machinery/tools/instruments
Parts/components/ingredients/chemicals/commodities
Computer/networking hardware
Cash or cash equivalents
Vehicles
Furniture/electronics/consumables
Stored data (trade secrets, IP, financial records, HR records, client/customer data)

Unmovable Assets (buildings, large equipment, etc.)
Design/Planning
In this stage, our team works together with different functional heads within the organization to design a comprehensive implementation plan and related documentation. Main deliverables include:
Finalized Inventory. As described above
Decision Making Flow Charts. Clearly outline which individuals within the organization must be involved in the decision to trigger the plan. Identify the order in which decisions/approvals must be finalized, deadlines, and backups for each individual if anyone should become unavailable.
Communications Plan. For each identified stakeholder, determine whether they should be contacted, when, how, and what the message should be.
Asset Protection Plan. For each identified asset, determine whether/how it should be:

Used (business as usual regardless of disruption)
Secured (guarded in place)
Hidden (to prevent unauthorized access, destruction or theft)
Moved (to a different location within the jurisdiction)
Extracted (to a different jurisdiction)
Transferred (temporarily to a local partner who might be able to protect it while the disruption lasts)
Sold (normally, or at a discount to a trusted party)
Disabled (i.e. remove key components to prevent operation by others)
Abandoned (if not sensitive)
Destroyed (if access or theft would pose a threat to the organization)

Employee Extraction/Relocation Plan. For each local employee identified in the inventory, identify whether/how they should:

Work from home/stay home
Continue normal operations
Relocate within the jurisdiction, with company assistance
Relocate outside the jurisdiction, with company assistance

Regulatory Compliance Plan. Step-by-step instructions to ensure legal compliance in the following scenarios, including any ongoing tasks (payment of liabilities, trademark renewals, etc.):

Short term business suspension (i.e. during a natural disaster)
Long term business suspension
Sudden shutdown/liquidation
Sale/transfer to a local party
Scaling down of operations

Contract Termination Analysis. For each contract identified in the inventory, determine whether/how it can be continued, terminated under force majeure, terminated without penalty, terminated with penalty, or silent. Also includes an assessment of potential consequences if not terminated properly.
Liability Analysis. For each liability identified in the inventory, determine whether/how they can be continued, cancelled, and potential consequences of non-compliance.
Implementation Plans. For each functional head within the organization (CEO/country manager, legal, finance, HR, IT, etc.), prepare a step-by-step guide including checklists, closing indexes, contact lists, document templates, and other resources.
How do I Start?
If you would like to discuss your current situation and potential next steps to ensure the protection of key assets in Taiwan or China, feel free to contact us for a free consultation.