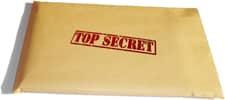 Pinkerton Consulting and Investigations, the Taiwan Technology Industry Legal Officers Association (TILO), and the Asia Pacific Intellectual Property Association (APIPA), will host a series of seminars titled "Practical Tips and Best Practices to Protect Trade Secrets" in Hsinchu and Taipei City. The seminars will feature presentations by Mr. Bruce Wimmer, Director of Pinkerton Consulting and Investigations.
Mr. Wimmer will speak on:
What is the Nature of theft or stealing to the Trade Secrets and the Potential Consequences?
How Are Companies Infiltrated?
How Is Information Obtained or Leaked Out?
How is Information Used or Misused?
Common Trends in Industrial Espionage and Lessons Learned
Industrial Espionage as a Form of Predatory Business Practice
Common Internal and External Threats and Related Risk Prevention Tactics
Common Myths and Traps for Business Managers
Methods and Structures to Prevent, Detect and Deter Espionage
What the Legal Officer Needs to Tell the Boss
What are the Top Five "Must Do" Issues for the Legal Officer
How to Prepare for the Unexpected
Understand the Options and Obligations
Defining the Problem – Conducting an Effective Internal Investigation
Multi-Jurisdictional Investigations and Situations and Implementing a Coordinated Defense Strategy
Ways to Minimize Risk and Avoid Pitfalls through Effective Counseling and Compliance Programs
Defining and addressing the Problem through Holistic Enterprise Wide Assessment
About the Speaker
Bruce Wimmer is a 38 year veteran in investigations and security consulting. He served in the US Air Force for 22 years including as a Special Agent with the Office of Special Investigations (OSI). He has conducted and supervised thousands of investigations and security consulting projects around the world. Mr. Wimmer has worked in more than 40 countries and in each of the 50 states of the USA. He has lived and worked in Taiwan Hong Kong and the PRC, Middle East, Europe, the Caribbean, and Latin America. Mr. Wimmer has special expertise in countering industrial espionage.