Doing business in China can be rewarding and lucrative, however, things do not always go as expected. Sometimes there are misunderstandings and/or changes in circumstances which may lead to situations where you might face a potential dispute with a counterparty in China and need market specific practical business and legal advice.  These situations may arise from a contractual dispute, a payment/collection dispute or a wide variety of business situations.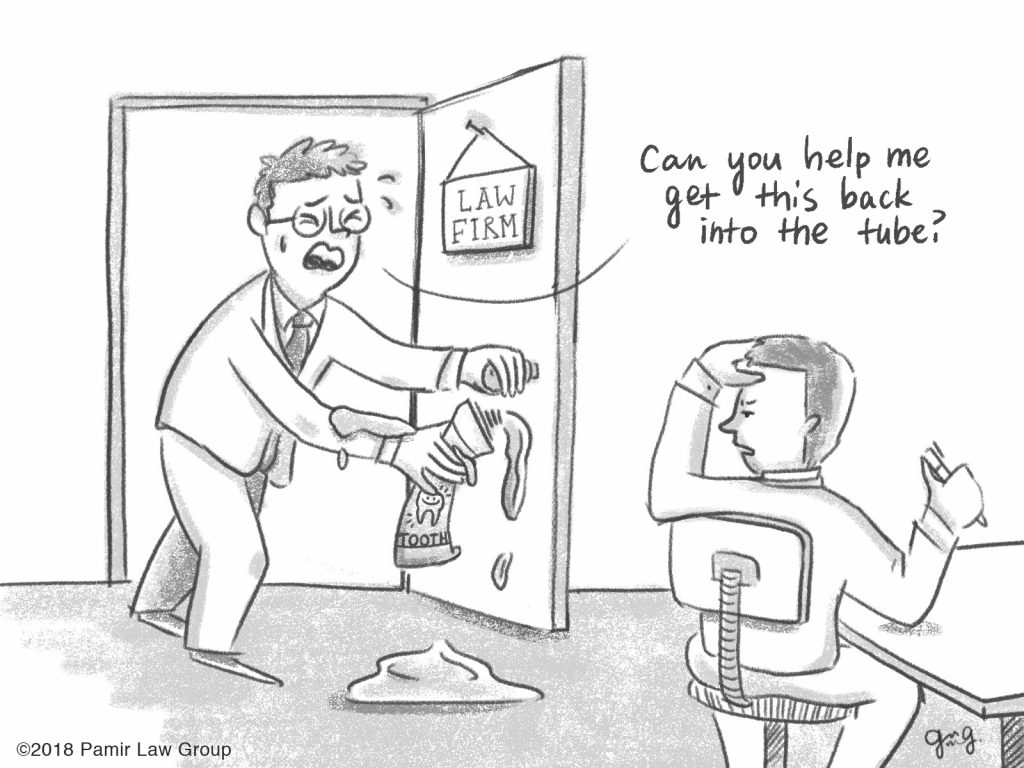 Even as it becomes obvious that action must be taken to rectify the situation, the path forward is not always clear, and you might be facing many questions including:
Where can I find expert advice to help me assess my specific situation and possible next steps?
What are my business and legal options to resolve the situation?
What can I do to protect my rights and secure the benefit of my expected contractual/business bargain?  How should I prepare and what should I be doing?
Pamir Law Group has decades of experience helping foreign investors successfully resolve a wide array of trade, commercial and other kinds of business disputes in China. The first step is usually for our team to conduct an analysis of the specific facts of your situation and provide a realistic assessment of possible solutions and next steps, starting with possible strategies for amicable resolution, and considering litigation or arbitration as a last resort. We do this for a fixed fee and deliver a full report of options and next steps within 5 business days.
How Does it Work?
The preliminary case review process is described below:
1. Conflict Clearance
You provide the following information:
Client's Name/Entity and corporate and business details
Opposite Party Name/Entity and corporate and business details
Once we have had a chance to search our records, we will inform you whether we are free to act on your behalf in this matter.
2. Execute Retainer Letter
In order to formalize our retention, we will share with you a retainer letter for your review and comment. This document outlines the basic terms of our relationship going forward.
3. Wire Transfer of Case Review Fee
As mentioned above, we conduct this review for a fixed fee, with payment required in advance.
4. Share Case File
In order to conduct our analysis, we will need you to:
Provide the documents and evidence as detailed below
Describe the basis for the Claim. State the Obligation/Right that has been breached.
State the desired Remedy and the calculation method.
Documents and Evidence might include:
The identity of the opposing party including their Chinese name if any, business card, photos, business license, address and phone numbers.
All evidence proving the obligation, breach and measure of damages including the contracts, invoices, purchase orders, bank account statements, bank payment statements/slips, packing list, bill of lading, etc.
Inspection results, third party testing report, photos of the defective products, customers' complaints.
Email correspondence on the shipping, delivery, price, payment, quality issues, settlement discussion etc.
5. Review, Assessment and Report
After reviewing the case file, our team would conduct an analysis of your specific situation as described below. If new evidence is provided after the report has been produced, additional fees might apply, so we recommend collecting all materials available thoroughly before commencing the review process.
6. Follow Up Phone Call
After delivery of our assessment report, we conduct a follow up conference call to answer questions and determine next steps. If any additional research or analysis is required, a new project can be started. Otherwise we often proceed to engage the counterparty in settlement negotiations, or litigation, depending on the situation.
Assessment Report Table of Contents
The Assessment report will usually include the following sections:
Factual Background
Claims and Desired Goals
Evidence Examination
Chances of Success/Case Strength

The background of the opposing party

Real company or not a real company (fraud)
Shareholding structure
Registered capital
Litigation record
Legal representative and board members

Analysis of the evidence

Applicable laws and regulations
Examine the evidence and evaluate the applicability of the laws and regulations
SWOT analysis

Strength of the evidence and claims
Weakness of the evidence or claims
Opportunities of settlement by negotiation or taking legal actions
Threats to achieving the desired goals

Enforcement next steps

Potential Solutions and forward plans

Assessment of settlement through negotiation
Criminal or civil case or criminal with auxiliary civil claims
Who to report or file to whom with what documents
Cost and timing for the legal actions
Jurisdiction selection and case filing
Prejudgment asset attachment
Evidence preparation for the filing