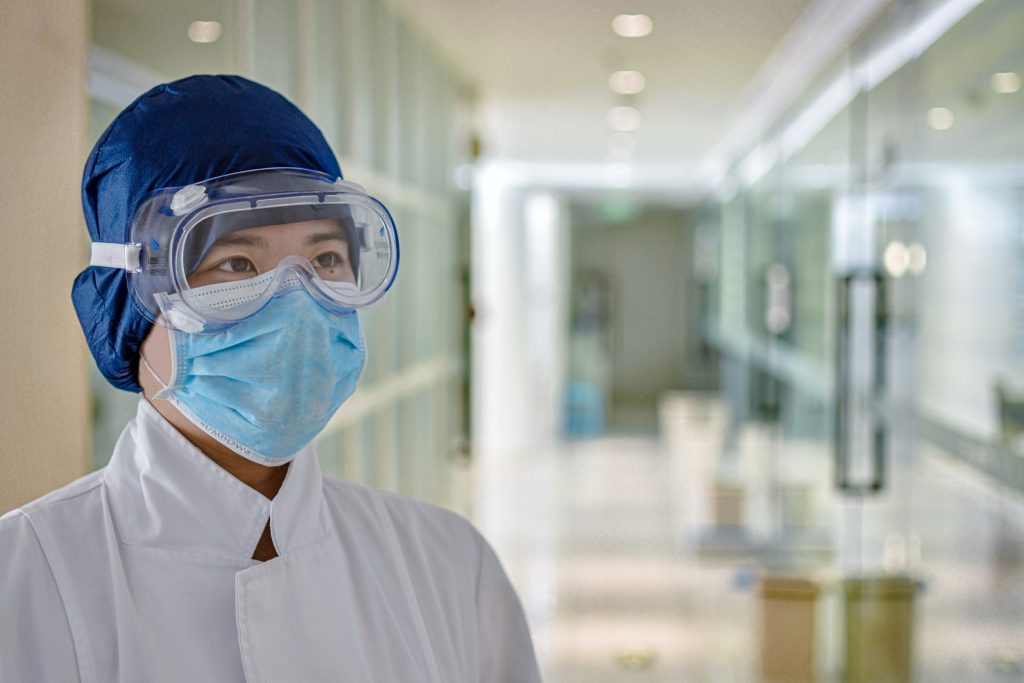 Practical Tips for International Buyers
The coronavirus (Covid-19) pandemic is driving global demand for Personal Protective Equipment ("PPE"). China is one of the world's largest producers of PPE. Many governments and private sector distributors currently seek to establish reliable supply chains to source PPE in China in order to lessen the impact of this outbreak in their countries. We can expect global demand for PPE to remain relatively high over the mid-long term, given that many governments are starting to realize that thorough preparation in advance and decisive action are the keys to properly respond to this kind of crisis in the future. This might lead many government as well as private health care providers and hospital systems to develop pandemic preparedness plans which may include among other steps, building emergency PPE stockpiles and building secure, sustainable procurement supply chains. In some countries government efforts and private sector efforts might both be needed to fill the void.
After numerous incidents involving substandard PPE being received by Spain, Netherlands, Turkey and other governments, the Chinese government moved to further regulate the manufacturing and export of PPE. In China PPE's are classified into the following seven categories:
Coronavirus Testing Kits;
Medical Protective Outfits;
Ventilators;
Medical Protective Masks;
Surgical Masks;
Disposable Medical Masks; and
Infrared Thermometers.
International buyers of PPE from China must ensure they are familiar with applicable Chinese regulations to insure they are buying product which is lawfully approved for export from a properly approved manufacturer.
Practical Tips for International Buyers of PPE
International supply chain procurement is complicated, and sourcing from China presents unique challenges. Below we try to highlight some important best practices which we hope will help governments and private buyers to procure PPE in China legally and safely. We are available to assist if required. See contact information below.
Permits and Approvals
Conduct proper due diligence on any potential manufacturers before starting discussions on price or purchase volumes. Only properly licensed PPE manufacturers in China are able to export their products. A qualified Chinese manufacturer must be able to produce documentation evidencing that they have all the approvals and permits below:
Medical Device Manufacturing Enterprise License ("MD License") issued by the State Food and Drug Administration ("SFDA"). This can be verified against the National Medical Products Administration online database at http://www.nmpa.gov.cn/.
Medical Device Products Registration Certificate from the SFDA for every product to be sourced. This can be verified against the National Medical Products Administration online database at http://www.nmpa.gov.cn/
Food and Drug Administration ("FDA") Verification of the Exportation Destination Country[1]. The enterprise shall make a commitment when conducting a Customs declaration that the PPE to be exported meet the quality standard requirements of the destination country.
Export License. The manufacturer shall have the relevant export qualifications and be registered with China Customs.
Export Health and Quarantine Permit ("EHQP") issued by the SFDA.
Capacity, Lead Times and Volume Forecasts
The demand for PPE worldwide is increasing rapidly and most of the Chinese manufacturers are already overloaded by the orders placed domestically. It is important to check the manufacturing capacity and lead time of the supplier at the very beginning to avoid wasting time on discussions with manufacturers that might not be able to fulfill your order in a reasonable time frame.
It is also recommended to discuss volume forecasts in the beginning to ensure that the manufacturer can continue to fulfill your orders over time as global volume demand increases.
Commercial References
Ask for introductions to each manufacturer's previous customers and follow up on those references, if needed. Most reputable manufacturers are willing to provide these references. Similarly when approaching a potential supplier, the Buyer should also be prepared to share information about the Buyer's own background and bona fides, capacity and sustainability to conduct the transactions as a long-term reliable business partner. The Buyer should be aware that sellers must be selective about choosing customers so buyers should be prepared to compete and present themselves. To successfully build the relationship, this is a two-way street proposition.
Diversified Supply Chain
Although not always possible/available, it is sometimes desirable to diversify risk by working with more than one supplier and also with manufacturers that may have production facilities in China and possibly in another jurisdiction. This kind of diversification allows the manufacturer to deliver orders even if operations in one particular jurisdiction are disrupted.
Factory Audit
Unfortunately, there have been reports in local Chinese media of manufacturers using fraudulent methods to obtain their export licenses, or using "borrowed" export licenses to export product made in substandard facilities, and while the Chinese government tries its best to minimize this, it does not always succeed. Whenever feasible (especially for large orders and before making long term commitments), it is highly recommended to engage a third party to conduct a factory audit to ensure that the facilities where the PPE is manufactured meets quality standards. If the manufacturer offers a report from a recent factory audit, it is recommended to verify the authenticity of the report.
Subcontracting
The reality of the PPE manufacturing sector in China is that very few manufacturers are able to fulfill large rush orders. In most cases, orders are fulfilled from several factories. It is important to take steps to ensure that every subcontractor is properly licensed and has the ability to export. One may need assistance to consolidate and coordinate multiple suppliers.
Technical Specifications
Different countries have different technical specifications on the PPEs. Foreign buyers should ascertain whether those products with foreign specifications can be exported under the new export restrictions.
Samples
Make sure you obtain samples from each factory for each product. Ensure the purchase agreement binds the manufacturer to deliver product that matches the samples. Each buyer must decide whether checking the quality of the product only is the goal or whether quality assurance of the entire production process is the reasonable goal. Different strategies are needed depending on the practical realities.
Testing/Inspection Standards
It is imperative to engage a qualified service provider in China to test/inspect the PPE against the required standard during manufacturing, after the order is completed, and before shipment. Licenses, permits and export permits show that a manufacturer has the ability to produce quality product, but ultimately it is your responsibility to ensure that your specific shipment meets quality standards.
Packaging and Labeling
Make sure that you communicate these requirements clearly and ask them to make samples before starting production.
Reasonable Payment Terms
Ask for payment terms as early as possible during discussions, and make sure they are acceptable to you and the supplier before engaging in further negotiations. Realize that in the current environment it is a seller's market.
Most manufacturers require Telegraphic Transfer (TT) of a deposit (ranging between 30% and 50%) before the order is prepared, with the balance due either when the order is completed, or upon shipment.
We recommend using letters of credit issued by either a Chinese bank or a foreign bank with a presence in China. Trying to use a letter of credit from a foreign bank unknown to the manufacturer can unnecessarily delay discussions. Escrow provisions may be considered if both parties agree.
It is recommended to make most of the payment after a quality inspection is conducted.
Quality Warranty Hold-backs
We recommend including a standard quality warranty hold-back article in the purchase agreement.
Shipping
We recommend a legal review and examination of the Bill of Lading to verify its authenticity.
A reliable and experienced forwarder and customs clearance agent for importation into the destination can help to ease the process and save time.
We recommend insisting on standard demurrage and late delivery clauses in the transportation agreement.
General Steps to Procure PPE from China
Steps
Notes
1.
Define the Target Products
Confirm the PPE category in China and the technical specifications
2.
Find Qualified Manufacturers
Identify, contact and verify information provided by manufacturers; inquire on pricing from various vendors to get a rough price range.

Make sure the identified manufacturers have all the required approvals in China and in your home country to ensure the products will be allowed out of China and into your country.

3.
Conduct Factory Audit
A combined verification process using law firms and third party auditing agents to conduct due diligence, qualification verification and compliance check.
4.
Negotiate Purchase Agreement
Pay attention to the testing/inspection standards, packaging and labeling requirements, reasonable payment terms, special protection articles
5.
Place Order and Wire Payment
Many vendors demand 50% front payment and full payment before shipping due to the high demand. We recommend using letters of credit, however due to increased demand, the manufacturers have more leverage to dictate terms
6.
Sample Inspection Before Shipment
Using a third party independent quality control company to ensure the quality of the product during manufacturing and before shipment.
7.
Export/Clear China Customs
Many suppliers can organize China Customs clearance and shipment for buyers and bundle it in the price. In the cases where they can't, buyers will need to contact a logistics company.
8.
Import/Clear Customs of the Destination Country
Check with your local logistics companies or law firms for requirements and documentation needed before you approach any manufacturers in China.
How Can Pamir Support International PPE Buyers in China?
Our team of experienced professionals in China can support your team during every stage of the sourcing process, including:
Articulate a Clear Request for Quotation (RFQ). The first step in the process is to clearly define the specifications of every PPE to source, as well as initial and ongoing order volumes.
Find Approved PPE Exporters In the Government's Official Database. Based on the information from the final RFQ, our team will prepare a list of potential manufacturers for your review, including multiple sources for each PPE to be sourced, whether it is for price comparison purposes, or to aggregate PPE from multiple manufacturers to fulfill large orders.
Manage Quotation Collection Process: Our team will reach out to selected manufacturers and coordinate the production of quotations for your review.
Reference Verification: Reach outto any clients listed as references in every RFQ to verify that they are legitimate
Permits/Approvals Verification: Review all documents provided by the manufacturer and verify their authenticity with the relevant authorities to ensure that by working with this manufacturer you are able to export the PPE from China, and import into your jurisdiction.
Factory Audit: If the manufacturer presents a recent factory audit report, our team can verify its authenticity with the report's author, otherwise our team can recommend and coordinate with a reliable local service provider to conduct a new factory audit.
Purchase Agreement: Draft and negotiate legal documents that ensure timely delivery, quality control requirements, and enforceable protections for foreign buyers
Coordinate Sample Production Process: Act as communication channel with manufacturer to produce samples
Act as Escrow Agent for Payments: If needed.
Logistics: Identify, select and coordinate with local forwarders, testing laboratories and customs brokers
Quality Control: Coordinate with a third-party quality control vendors to conduct thorough inspections of the PPE during production, after production is completed, and before shipment.
For more information, contact ZHANG Jian at Jzhang@pamirlaw.com or Info@pamirlaw.com
Related Article
---
[1] As required by the Notice Regarding Orderly Development of Medical Goods Exports applicable to the exports of PPEs issued jointly by the Ministry of Commerce, the SFDA and the Customs which took effective on April 1, 2020